A Brief Overview of Our Helpful Attorneys
You deserve nothing less than the very best legal services that money can buy. That is why the attorneys at Goodwyn Law Firm are dedicated to providing you with only the very best legal services available. Our legal team proudly assists individuals and businesses in a wide range of legal issues, so feel free to contact us at your earliest opportunity to speak with an attorney about your case.
T. Jeff Goodwyn, Jr.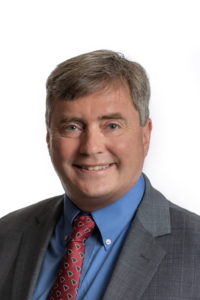 About Our Senior Partner
T. Jeff Goodwyn, Jr., is licensed in both South Carolina and Georgia and has experience representing individuals, large and small businesses, and insurance companies. Over the years, he has gained a tremendous amount of experience litigating cases from every perspective. This experience has given him a unique background that he can now apply to your case. He established Goodwyn Law Firm to put his experience and knowledge to good use and provide personalized legal representation to those that need it the most.
Mr. Goodwyn is also a certified Circuit Court Mediator in South Carolina and is available to serve as a mediator in all Circuit Court and Magistrate Court cases.
---
Jeff Turnipseed
Jeff Turnipseed's career in law began as a law clerk and runner for Turnipseed & Associates. He became an attorney with Turnipseed & Associates after he was admitted to the South Carolina Bar in 1995. In 2022, Jeff joined Goodwyn Law Firm and brings a great deal of experience. He is a member of the South Carolina Bar and the Richland County Bar Association. Jeff practices primarily in Social Security Disability, Motor Vehicle Collisions, Tractor-Trailer Collisions, Products Liability, Premises Liability, Medical Malpractice, Wrongful Arrest, and Wrongful Death.
Jeff has argued successfully before the South Carolina Court of Appeals and the South Carolina Supreme Court.
• Grillo v. Speedrite Prods., Inc., 340 S.C. 498, 532 S.E.2d 1 (Ct. App. 2000)
• Cunningham v. Helping Hands, Inc., 346 S.C. 253, 550 S.E.2d 872 (Ct. App. 2001)
• Cunningham v. Helping Hands, Inc., 352 S.C. 485, 575 S.E.2d 549, (2003)
Jeff was born in Montgomery, Alabama, in 1969 and graduated from Irmo High School in Columbia, South Carolina, in 1987. Jeff received a B.A. degree in Political Science from the University of North Carolina at Chapel Hill in 1991 and a Juris Doctor Degree from the University of South Carolina School of Law in 1995, where he was a member of the Order of the Wig and Robe and achieved the American Jurisprudence Award for excellent achievement in the study of Contracts I. Jeff is married to Cyndy Turnipseed, an attorney in Columbia, South Carolina, and they have two children, Madeline and Sam. Jeff is a member of St. Joseph Catholic Church and plays soccer several times a week.
---
Charles Blackburn
Born in Winston-Salem, North Carolina, Charles earned his Juris Doctor Degree from the University of South Carolina School of Law in 2000. He is a member of the Lexington County Bar Association, Richland County Bar Association, the South Carolina Bar, the Defense Research Institute, and serves as general counsel for the South Carolina Groundwater Association. He is experienced in both State and Federal Court and is licensed to practice before the United States District Court of South Carolina. Charles joined Goodwyn Law Firm in 2022 after successfully managing his own practice, Blackburn Law Firm, LLC, for ten years.
When not fighting for his clients, Charles enjoys spending time with his two incredible children. You can often find him enjoying golf, working on a remodeling project, or enjoying the outdoors – especially on his family farm.
Call us at 803-251-4517 for an initial consultation today!