All-in-One Assistance with Probate, Estates, & Wills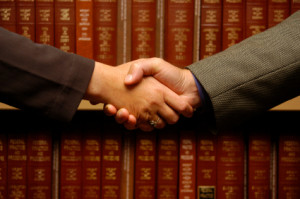 Do you want to set up a trust, establish a guardianship, or learn about probate? Estate law can be complicated to understand and hard to navigate, so Goodwyn Law Firm LLC is here to help. If you want to ensure the best decisions for your estate, speak to an estate attorney today in Columbia, SC.
What Can We Help You With?
We help with a large variety of issues related to estate law in Columbia SC. Allow our estate lawyers to assist you with:
Estate planning: Everyone can benefit from estate planning. From various power of attorney documents to directives to physicians, you can manage your assets during your lifetime and beyond.
Wills: Do you want to set up your last will and testament? Ensure that everything is in order and lawfully binding with our help.
Trusts: Ensure that your funds set aside for special reasons are set up in a trust. We'll advise you on the various trust types and conditions you can arrange.
Probate: If your loved one recently passed away, their estate might need to go through probate. We can oversee the process, inform all parties, and ensure proper asset distribution.
Guardianship: Do you need to become the guardian or conservator of someone? We can help with the process so that everything proceeds smoothly.
Whatever your estate law needs, an estate lawyer from Goodwyn Law Firm LLC is ready to help you.
How Can We Help?
We are well-versed in estate legal matters. We know that these matters can be tricky, emotional, and stressful, so we want to provide the clear, straightforward, and fair legal guidance you deserve. We are licensed and experienced, so turn to our team of qualified estate lawyers for help today.
Please call us at 803-251-4517 or fill out our online form for your initial consultation. We look forward to meeting with you soon.